mySimon car

After Jo and friends had their way with it.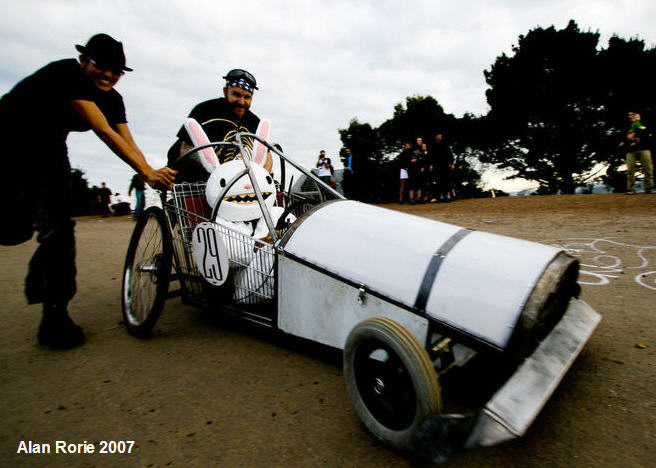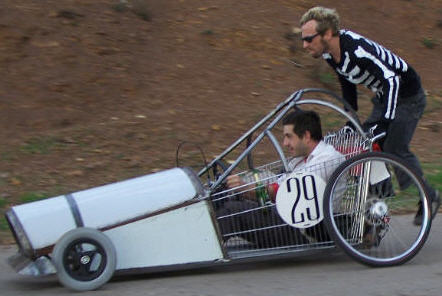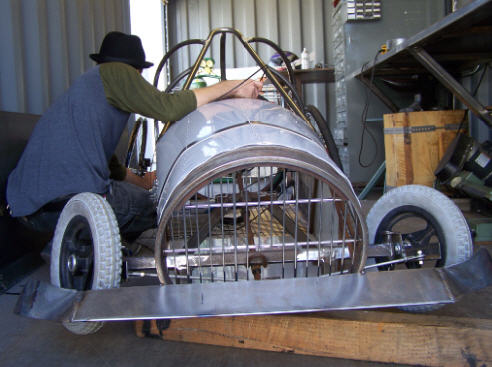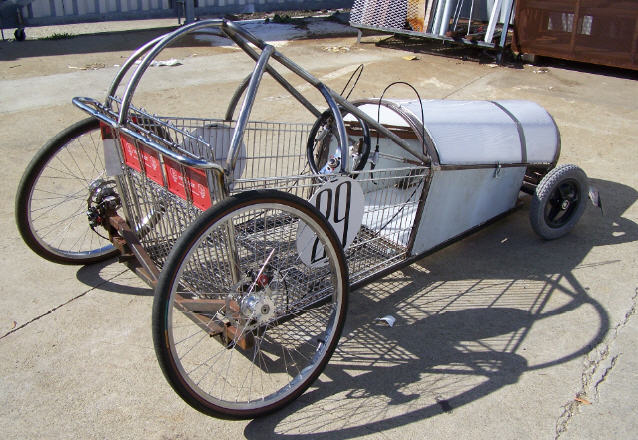 Back in '99. Dave delivering the double baby legally purchased shopping cart in the back of his Thing.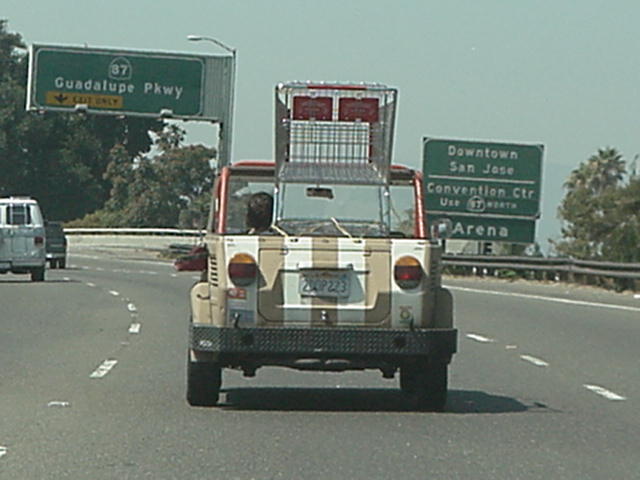 Dave, Max, Max, and some other guy.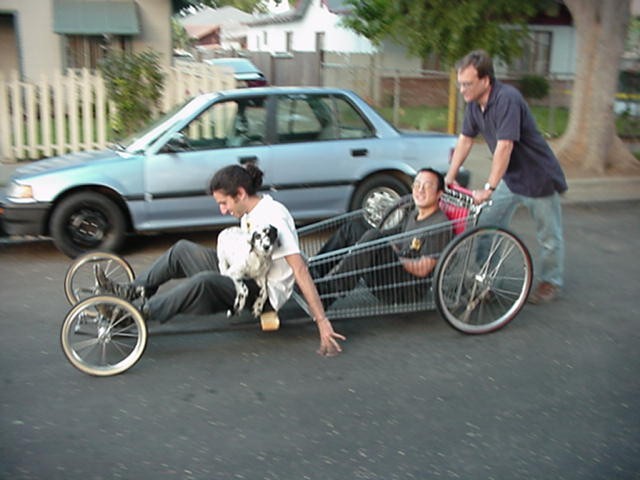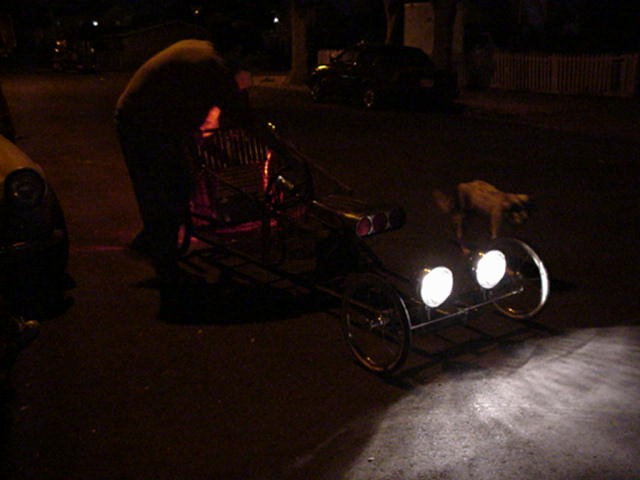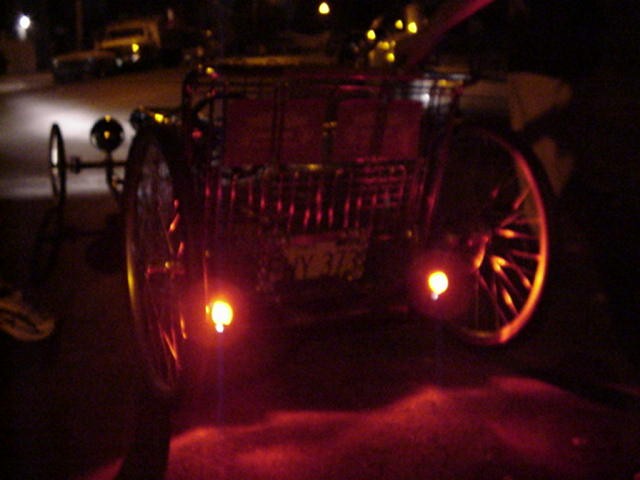 In its first incarnation the car was very long.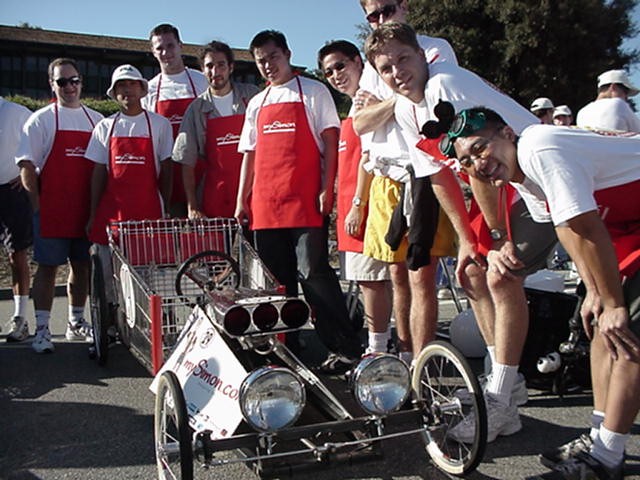 I forget if it was Dennis or me who hit the side of the hill, but one front and one rear wheel were thrashed going down Bernal. Then a year later I crashed when the car tipped over. It was Mother's Day and I ended up going home to mom with a bandaged head and a torn ear.

In its second incarnation the car was shortened and rear wheels were cambered for the tighter turns down Bernal Heights. This proved very effective but I again taco'd the rear wheel when I overconfidently did a spinout at the bottom of the hill.